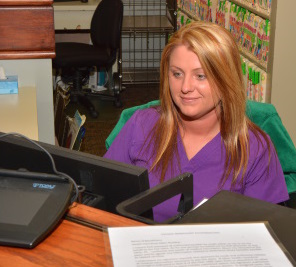 When you call any of our Eye Clinic locations, you'll speak to trained personnel who can make an appointment, schedule surgery or find the correct staff member to help you.
Our office hours are 8am to 5pm Monday through Friday. After regular hours, calls are directed to our answering service. A doctor will be contacted for emergencies to provide 24-hour care.
Eye Clinic
668 Skyline Drive
Jackson, TN 38301
731-424-2414 or 800-894-2414
Fax: 731-424-4444
Optical Shop: 731-423-3373
Selmer Clinic: 731-645-7255 or 1-800-696-0564
Fax: 731-645-8047
Please use the form at the bottom of this page to e-mail us.