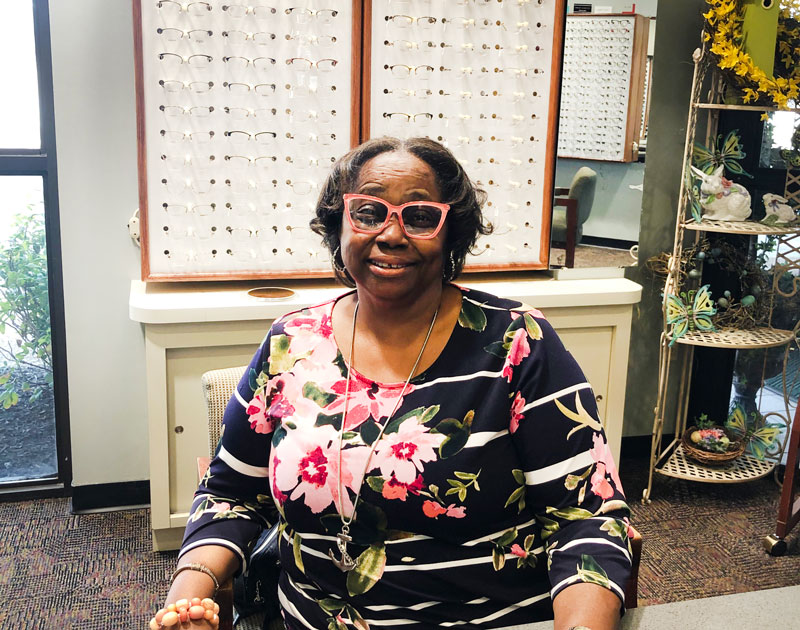 After a visit with one of our doctors, the Optical Shop at the Eye Clinic is the perfect place to get your next pair of glasses or contacts. We'll also accept prescriptions from any provider and most vision insurance plans.
Besides the convenience of being onsite at the Eye Clinic, the Optical Shop offers …
A full range of contact lenses
The latest technology in lenses
The widest selection of frames in the area, including a large selection of children's frames
Competitive pricing – a full price range of lenses and frames, including value packs and frequent specials and discounts
Lens Options
Your lenses can be coated to help you see better in different situations.
Transitions Lenses
Fashionable Transitions lenses seamlessly adapt to changing light environments, from clear indoors to dark outdoors and every shade in between, which reduces eye fatigue and strain and eliminates the need for prescription sunglasses. They also protect eyes from harmful blue light emanating from electronic devices.
BluTech Lenses
BluTech Lenses provide improved contrast, acuity, depth and color perception. The most technologically advanced lenses on the market, they are ideal for both indoor and outdoor environments and protect eyes from harmful UV rays and high-energy blue light. They are particularly helpful for people who frequently use electronic devices, such as a smart phone or computer, and expose themselves to harmful light spectrums.
Anti-Reflective Lenses
Anti-reflective coating reduces glare and allows more light through your lenses. Also called anti-glare coating, it can improve your vision, reduce eye strain and make your eyeglasses look more attractive. This is because of the coating's ability to virtually eliminate reflections from the front and back surfaces of your eyeglass lenses.
Polarized Lenses
Polarized lenses, which are found in sunglasses, reduce glare and are particularly effective if you spend a lot of time on or near water. The lenses filter out sunlight that bounces off water, snow and pavement.
Click here to watch videos about our lens options.
Contact Lenses
Our wide range of contacts include disposable lenses, bi-focal lenses, toric lenses, transition lenses and contacts in several colors. Our expert staff helps you select the right contacts for your lifestyle and prescription. Many prescriptions are already in stock.
Contacts are a good alternative to glasses for many people. They won't collect precipitation and blur your vision during inclement weather. They eliminate the distracting barrier between the eyes and the real world that some people feel with glasses, and they don't detract from your natural appearance.
We also have the new ACUVUE OASYS with Transition contact lenses and the ACUVUE MULTIFOCAL Contact Lenses. The transition contacts quickly and seamlessly adapt to balance the amount of indoor and outdoor light entering the eye, including filtering blue light and blocking harmful UV rays. The multifocal contact lenses are designed to provide you with clear vision at all distances so you can see near, far and in between. Learn more.
It's easy to order your contacts online through the Eye Clinic. You will also save money! Click on the link above and you will be taken to a secure site to order your contacts and have access to discounts and rebates. If you are not a patient at the Eye Clinic, you will need a prescription dated within the last year.
Eyeglasses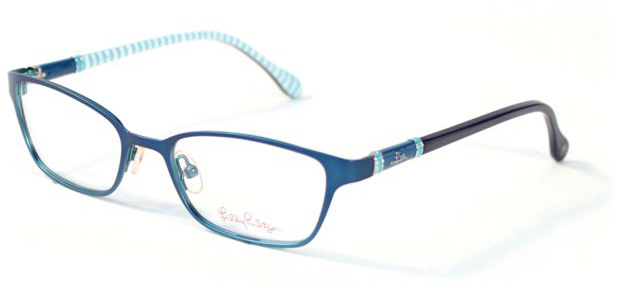 We take the time to help you find a pair of glasses that will help you see and look your best. We do precise optical measurements to make sure your glasses will fit well and work well with your prescription. Once you order your glasses, it takes about 10 days to get them made and sent back to the Optical Shop. We will contact you when they come in.
We offer …
Free cleaning and adjustments for the lifetime of your glasses
One-year warranty on the frames and lenses
30-day satisfaction guarantee
Repairs – many can be done at the Optical Shop while you wait
Lenses
Glasses have three basic types of lenses.
Single Vision: Your glasses have one optical power, most often to help you see clearly up close or in the distance, depending on your eye prescription.
Bifocal Lenses: Bifocals lenses have two different optical powers. They are commonly prescribed for people with who have difficulty reading small print and have difficulty viewing objects at a distance. With bifocals, the top portion of the lens is used to view objects at a distance, and the bottom portion is used for reading.
Progressive Lenses: Progressive eyeglasses feature multifocal lenses that allow for a seamless viewing of objects both near and far. Instead of two distinct viewing powers, like bifocals, people wearing progressive lenses can look up from a book and see clearly across the room. Progressives also lack the horizontal line visible in bifocals that separates the top and bottom portion of the lens. We offer both digital and standard progressives.


Cocoons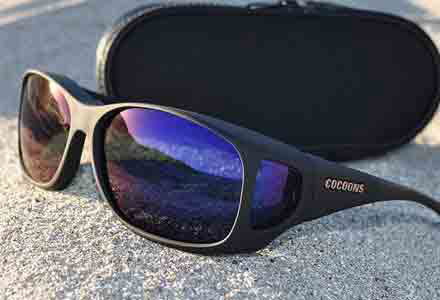 Cocoons, available in our Optical Shop, are sunglasses with lightweight frames that are made to be worn over prescription eyewear. Learn more …